From: Janine Queen
To: Anyone Unsatisfied With Their Sex Life
Dear Frustrated Friend,
You're unsatisfied.
Either your sex life is a damp squib or you can't achieve satisfying orgasms on your own.
First of all…
You're not alone.
Millions of women around the globe never achieve the heights of pleasure available to them.
In fact — they're not even aware of what's possible for them.
This may be because of their social conditioning, the lack of skills of their partner… or just plain close-mindedness.
Today, I want to invite you to free yourself up, open your mind and scale the heights of intense pleasure available to you each and every day…
Hi, my name's Janine.
Only a few short years ago I too was climbing the walls with frustration and dissatisfaction with my (lack of) sex life.
Men couldn't satisfy me and I couldn't even please myself.
I'd tried every "trick" and "technique" out there with no success. I'd never experienced orgasm and, if you're anything like I was, this gave me a crushing, soul-destroying feeling.
I felt doomed to spend the rest of my life dissatisfied and never truly enjoying the one all-natural source of pleasure.
It didn't seem fair. Until…
"Holly Entered My Life…"
I met her through a friend and we instantly clicked.
I soon found out that Holly was a true free spirit. And by that I don't mean she'd read a bunch of self-help books…
This girl had a harsh upbringing but that had turned her into a woman not afraid to get the most out of life… and unafraid to get what she wants.
She's also obsessed with sex.
Now… I was a pretty shy girl and to be honest, some of the questions Holly asked me made me start to dislike her.
I mean… what nerve!
How could she ask me such personal, private stuff about my sex life?
I realize now she wanted to help me… and boy did she ever. When I got an insight into Holly's own solo sexual practices… I was shocked and oh-so-excited.
Now YOU can get those same insights… if you're open-minded enough of course…


 
"A Course In Self-Pleasure Mastery"

Holly introduced me to little known, never spoken of -secrets that you and I can make use of right now…giving you the ultimate in self pleasure.
You see, we're all to eager to blame our partners, stress at work, anything we can as the reason for our lack of satisfaction.
In reality the reason you never achieve full orgasm, the reason you lead an unsatisfied life is because of a lack of knowledge.
And I'm going to give you the same eye-opening insights Holly gave to me which has an explosive impact on my life.
I began to ooze confidence and even appear more attractive, we'll come to the reasons for that later. For now…
I'd like to introduce you to…
Self Pleasure Secrets – how to enjoy a completely satisfying sex life with or without a partner.
Finally understand the needs of your body and spirit and unlock the key to self-confidence, increased attractiveness and total self-pleasure…
"The Long-Term Effects Are Astonishing…"
But you see, once I'd been taught the key to self-pleasure by my good friend Holly, I began to notice other changes in my life.
I was no longer timid around men. Somehow, perhaps because I no longer needed them to feel "worthy", I was more relaxed and confident around them.
And this in turn increased my attractiveness, I started to get comments about how "pretty" and "sexy" I was looking… and this was without changing any of my style, clothes or make-up.
I guess feeling sexy makes you look sexy too.
This increase in confidence led to me getting a raise in my job… I now work alongside my boss and command a bigger salary.
Plus I'm no longer a wallflower at parties and my social life has gone through the roof.
I'm convinced… discovering the art of self-pleasure made me a sexier, more attractive, more confident and – in the end – wealthier girl.
Wait 'til you discover the secrets for yourself, I can't wait to hear about your results…
…then I invite you to delve into the pages of my report…you'll never look back and your sex life certainly won't be the same again. That, I promise you…
"OK Janine, What's This Going To Cost Me?"
Let me tell you… a lot less than its worth.
Distilled into this volume is every piece of stimulating info I could get from Holly and of course my own experiences.
What would it be worth to you to overhaul your sex life, to gain unlimited confidence and to radiate an irresistible sexuality you never knew you had?
What would it be worth to be able to sexually pleasure yourself and give yourself orgasms only ever seen in your wildest dreams… or to show a partner how to do it for you?
You'd pay at least $500 to get a session with a sexual therapist… and you'd probably have to return multiple times to get the same kind of understanding.
But you won't have to pay $500 — not even close.
In fact you'll pay less than $100 to get hold of this manual straight away via immediate download.
I had originally set the price at $27 but..
Because I don't have to deal with postage costs I've managed to set the price at only $17.
Then as I had a designer friend redo my book covers for free I decided to pay her generosity forward…
Today, with this deal, you pay ONLY $7!
Just Added: BONUS REPORT
The U-Spot Revealed
This little known 'zone' is one of the most pleasurable and sensitive places on the female body.
Once you know where it is and — crucially — how to take care of it… wonderfully pleasurable experiences will be yours.
The U-Spot Revealed. Yours free if you order right now
(Value $27)
Janine, I can't wait to find out these long-hidden secrets to self-pleasure.
…and I also get the bonus report "The U Spot Revealed" absolutely FREE as part of the deal!
I'm ready to explode my sex life, that's why I'm clicking the order button…
I can't wait to hear about the astonishing results you get with this guide.
It changed my life and it can change yours too,
To your ultimate pleasure,
P.S. This contains all my most treasured secrets for giving myself the most body-quivering self pleasure imaginable. Aren't you just a little curious about what's inside? Grab this now before you miss your chance…
Yes Janine! I Can't Wait To Get The Key To Self-Fulfillment
P.P.S. Thousands of people have already been given access to these secrets, the word is spreading. Make sure you're not left behind in a sea of frustration…
I Don't Want To Miss Out. Give Me These Secrets Now!
P.P.P.S I can't keep the price at $17 for long. The next time you visit this page the offer may have gone forever…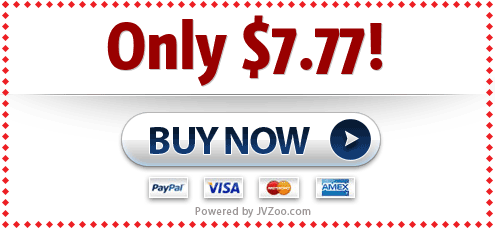 Home | Legal Information | Privacy Policy | Contact Us
 *Image courtesy of Stock images and Ambro/ FreeDigitalPhotos.net